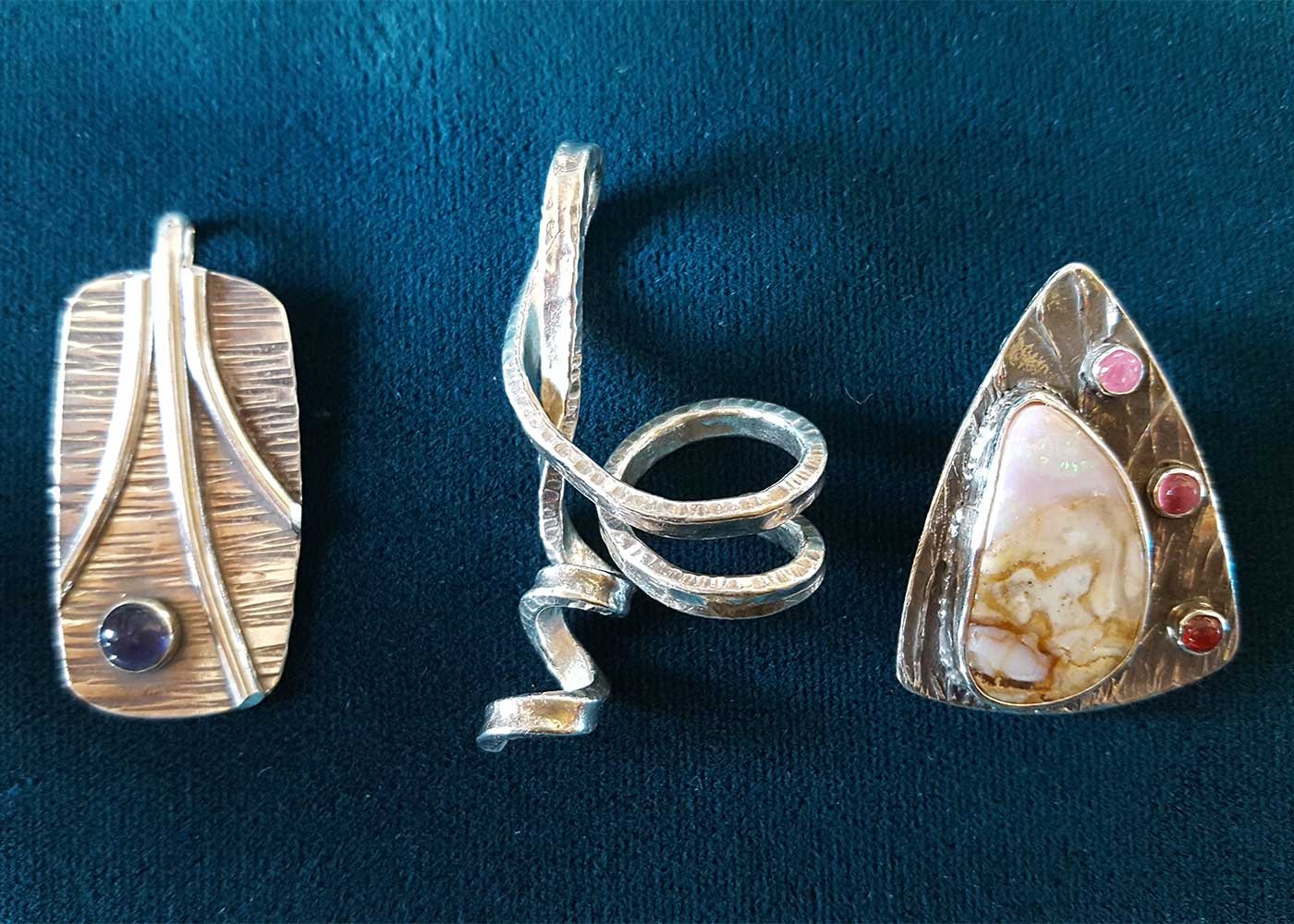 August Sneak Peak for upcoming art shows.
The pendant on the left is a continuation of the Pathways Series. Here it is in Argentiium Sterling Silver set with a deep blue Iolite. This is one of my favorite series. I love the flowing lines contrasting against the textures.
The middle is the "Frustrations" Pendant in the series. This series earned its name in the making of the first pendent in the series. I was working on a different piece and did not like the results. I was frustrated and finally decided to can the idea. I rolled up the silver to toss it into my recycle container. But wait… that is kinda cool. So I made a slight adjustment and the first in the series was born. This series is a lot of fun for me as I never know exactly what the piece is going to look like until it is almost complete.
The third pendant is a one of a kind pieces. It is Sterling Silver, Spencer Idaho Opal, Pink Sapphire, Pink Tourmaline and Ruby. This is one of my favorites of the my new work. You have to see it in person to experience the light that is in the opal.
All three of these pendants will be traveling with me to the upcoming art shows. At least until they find their new happy home.
Hope you enjoyed this sneak peak.