I am the youngest of three in my family, a lot younger. At times it was more like having two sets of parents. We lived in the country and I spent much of my time outside with my dog collecting things. 
When I could, I spent time digging around in my mother's jewelry box imagining how I could redesign her pieces. On the weekends I would spend time with my father in the garage building things. My love of hammers and tools began there. 
As a bit of an athlete and tomboy, my mom sent me off to things she through would keep me girly – dance, modeling and I was even in a movie. I love dance and while my mom designed my costumes I always had my hands in the trim work, adding a lot of sparkle. Sequins were not good enough, it had to be rhinestones.
"art, especially jewelry, is very personal"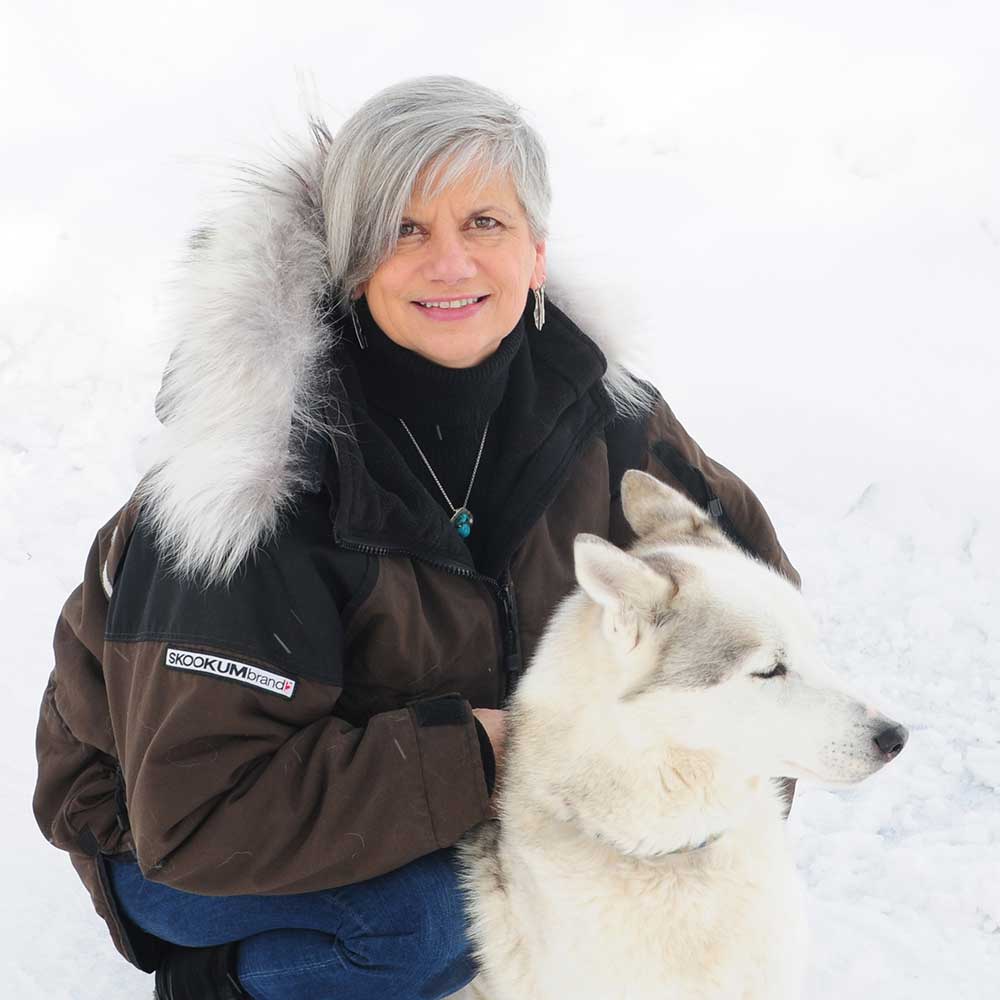 A close family friend grew up in Japan. she imported pearls and jade, and designed beautiful jewelry. she introduced me to a new culture and fueled my desire for travel as well as jewelry design. A hint of her Japanese influence often shows up in my work.
In high school I began designing and making jewelry and clothing before heading off to college. I wasn't one of those kids who knew what they wanted to do. I had no idea and ended up in engineering. My career provided the chance to travel and work with people from around the globe.
On a trip to Canada I went on a dogsled ride, a year later I had my first husky and a new passion. I eventually moved to rural Montana with my husband and left the high tech world, returning to my love of jewelry and design. 
My travels and learning about cultures and their connection with nature and the spirit world influences my work, as does the textures of nature and the movement of water. The color, feel and shape of natural stones and more traditionally cut stones often become the centerpiece or inspiration for a new design. And who can resist some sparkle?
We now live in rural Oregon at the base of the Wallowa mountains with our dogs. 
Through these inspirations I interpret the spirit around me into jewelry through traditional metal smithing. My hope is my work reminds people of the joy of life and how uniquely special they are.