I am currently scheduling one on one and small group classes in my studio in Joseph, OR and Missoula, MT. 
Metal Smithing and Metal Clay Classes 
Classes in the studios are generally limited to three people. You can register or schedule classes by contacting me at info @ donamiller.com or 541.362.1237. Watch here for upcoming classes or contact me with your interests.  
If you have a special class request or want to schedule a private or small group class contact me. A class list of many of the standard classes I teach can be found here to give you ideas. 
For more advanced classes, these are often taught one on one in my studio in Joseph, OR or in Sue's studio in Missoula, MT. So if there is a specific technique you want learn, or specific project you want help on, let me know and we can get that scheduled too. 
If you have a specific project you would like to create, a wedding band, earrings with the beautiful stones you found at a gem show… We can do that too. These are generally scheduled as private sessions where I help you through the project, learning the skills specific to your project. Contact me at info @ donamiller.com.
Sue's Studio – Missoula, MT
You can sign up for the following classes by contacting me at info @ donamiller.com.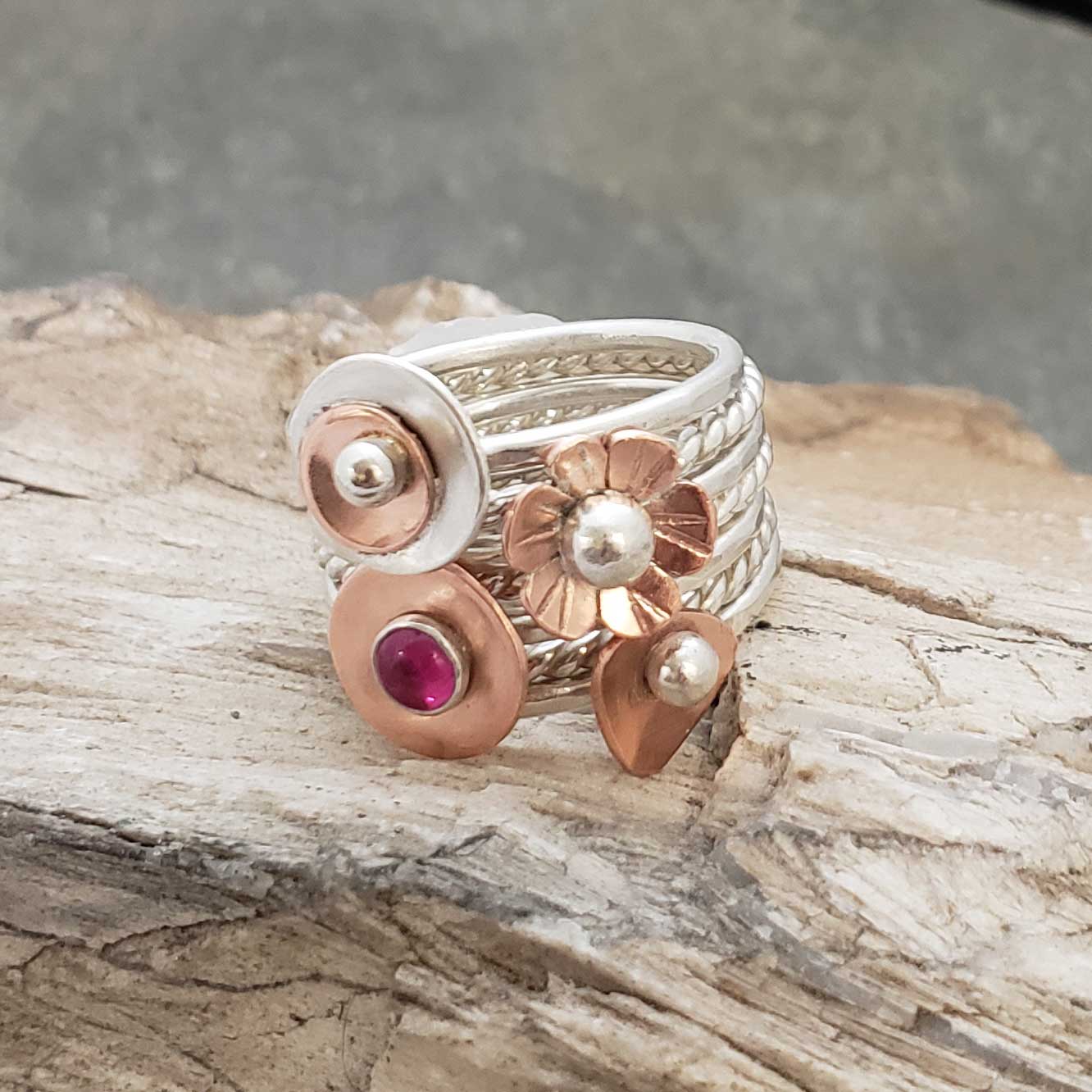 Embellished Stack Rings – December 13 – Missoula (new date)
Who doesn't love the fun and flexibility of stack rings? We will explore several different ways to both create and embellish stack rings. The rings will be created from silver wire, and the embellishments will include simple standard bezes, shapes cut from copper circles, and silver balls. We will solder all the embellishments on to the stack rings. I will be sharing special tips and tricks to make rings easier.
Please contact me if you are interested in a small or private class in Missoula, MT or Joseph, OR.
The Lifelong Learning Center – Missoula, MT
You can sign up for the following classes at The Lifelong Learning Center by going to their web page thelifelonglearningcenter.com or calling (406) 549-8765.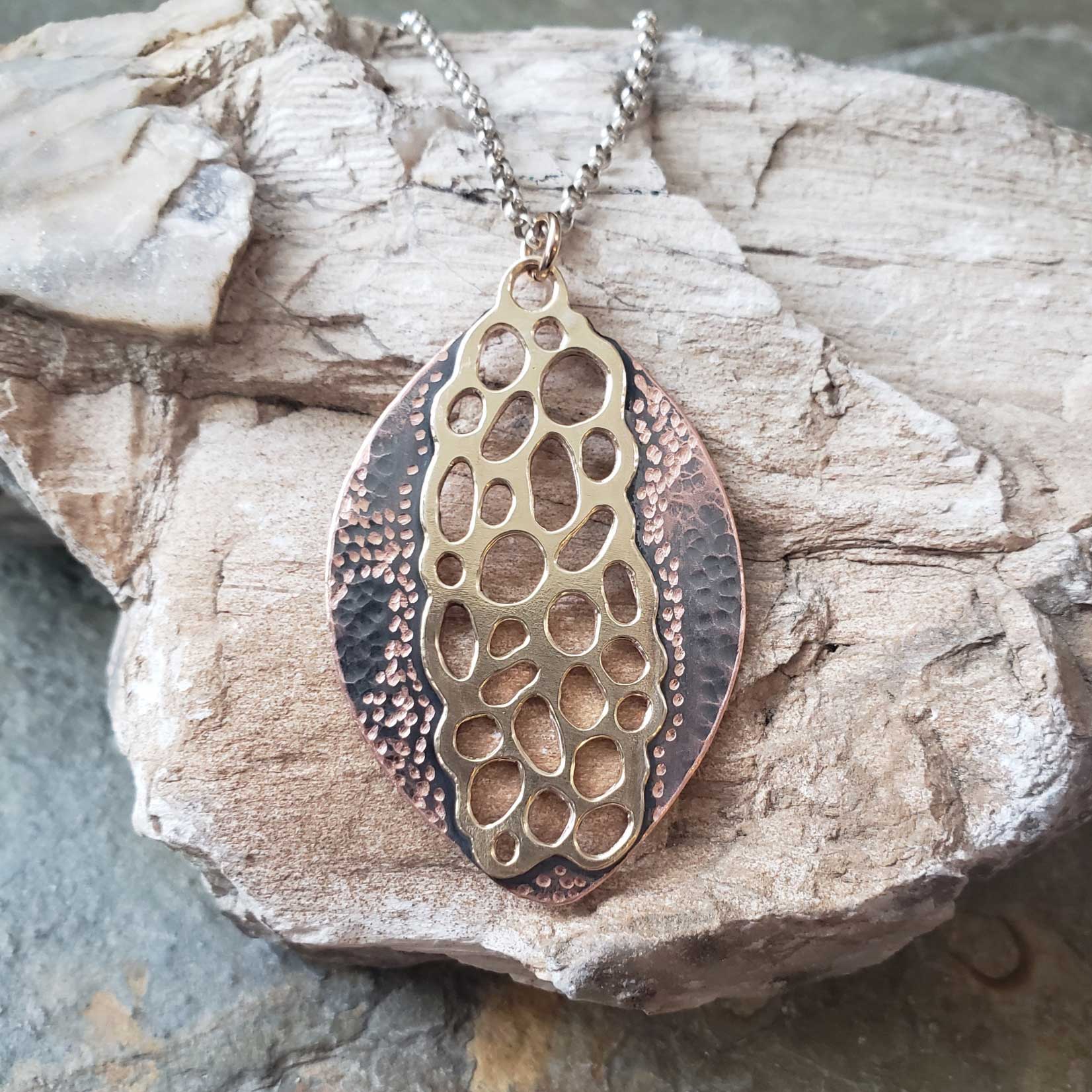 Layered Pendant – November 11
This is an intermediate class. The focus will be on different soldering techniques for layering. Cutting mulitple layers. Bur control to bevel edges and create texture. And a bunch of tips and tricks to make your life easier when working with more complex pieces.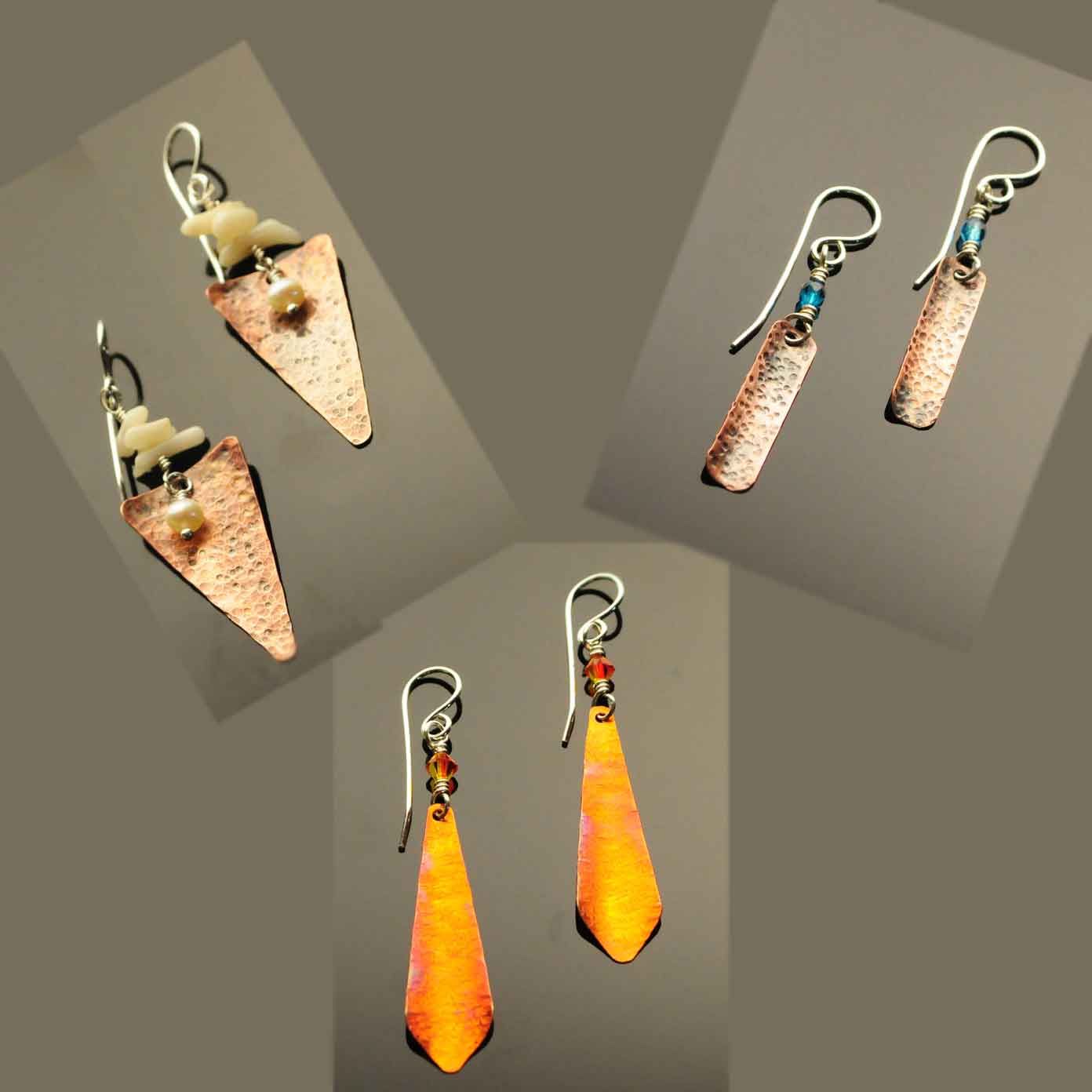 Holiday Earrings – December 7th
This is a fun class to create, no experience necessary. We will look at ways to create earrings for yourself and as gifts, working in copper and colorfuls beads.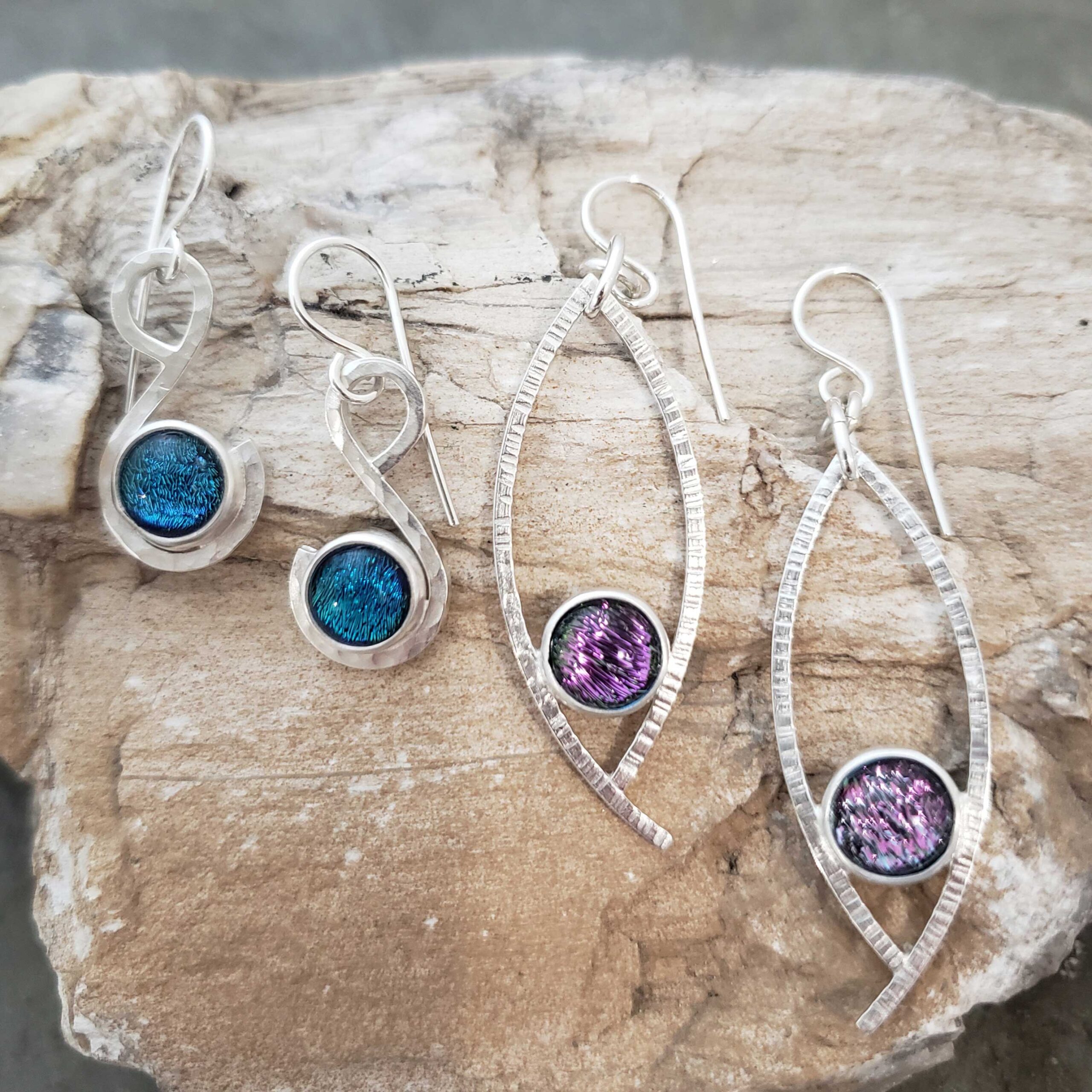 Bezel Set Frame Earrings – December 11th
We will be adding a bit of sparkle to these earrings by using dichroic glass cabochons for the projects. The techniques will also work for including stones in the frame earrings.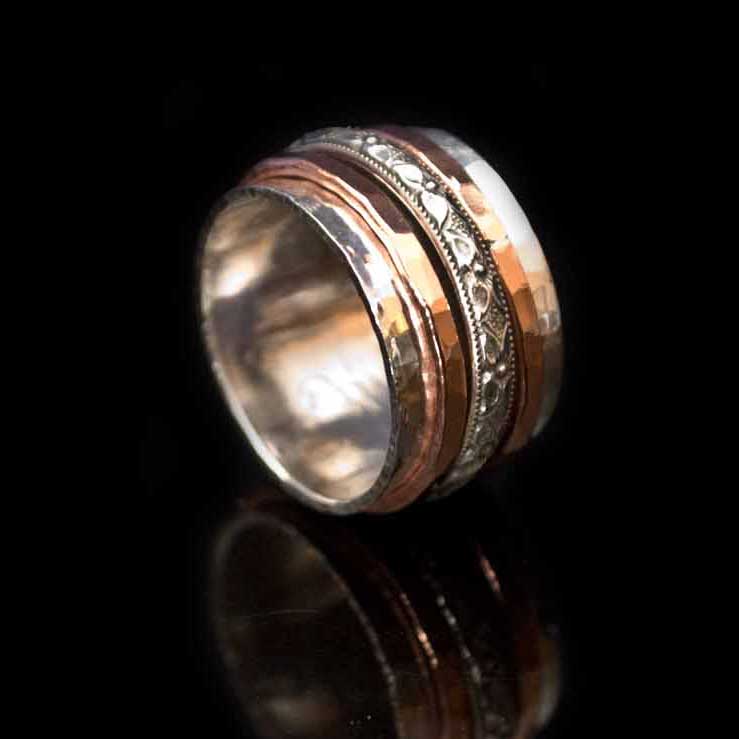 Spinner Ring, January 8th
Learn the basics of cutting, soldering, texturing, and forming a basic ring band as well as the stack rings that make up the spinners. These techniques are the basis for many ring styles. In this class we will make the central ring band and then create the rings that float around the central band to create the spinners. These rings are also known as meditation or fidget rings.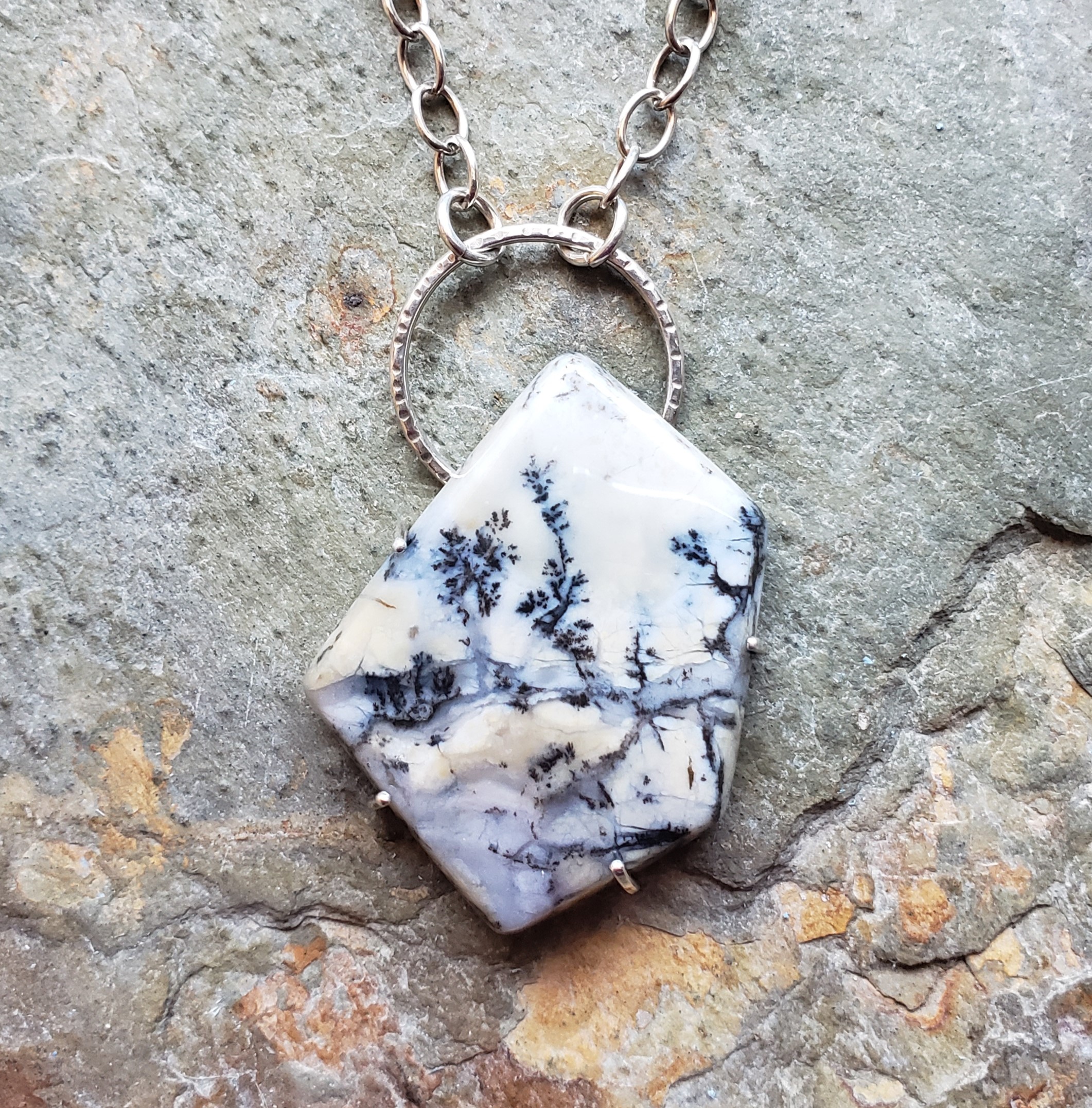 Basket Setting Cabochons – February 16th
Want to set unusual stones and found objects into free form prong or basket settings? Learn how to make this style of setting part of your jewelry designs. You will learn how to design the layout for the basket settings, create and solder them using sterling silver wire, shape the prongs, and set the stone.
Sitka Center for Art and Ecology – Otis, OR
You can sign up for the following classes at the Sitka Center for Art and Ecology by going to their web page sitkacenter.org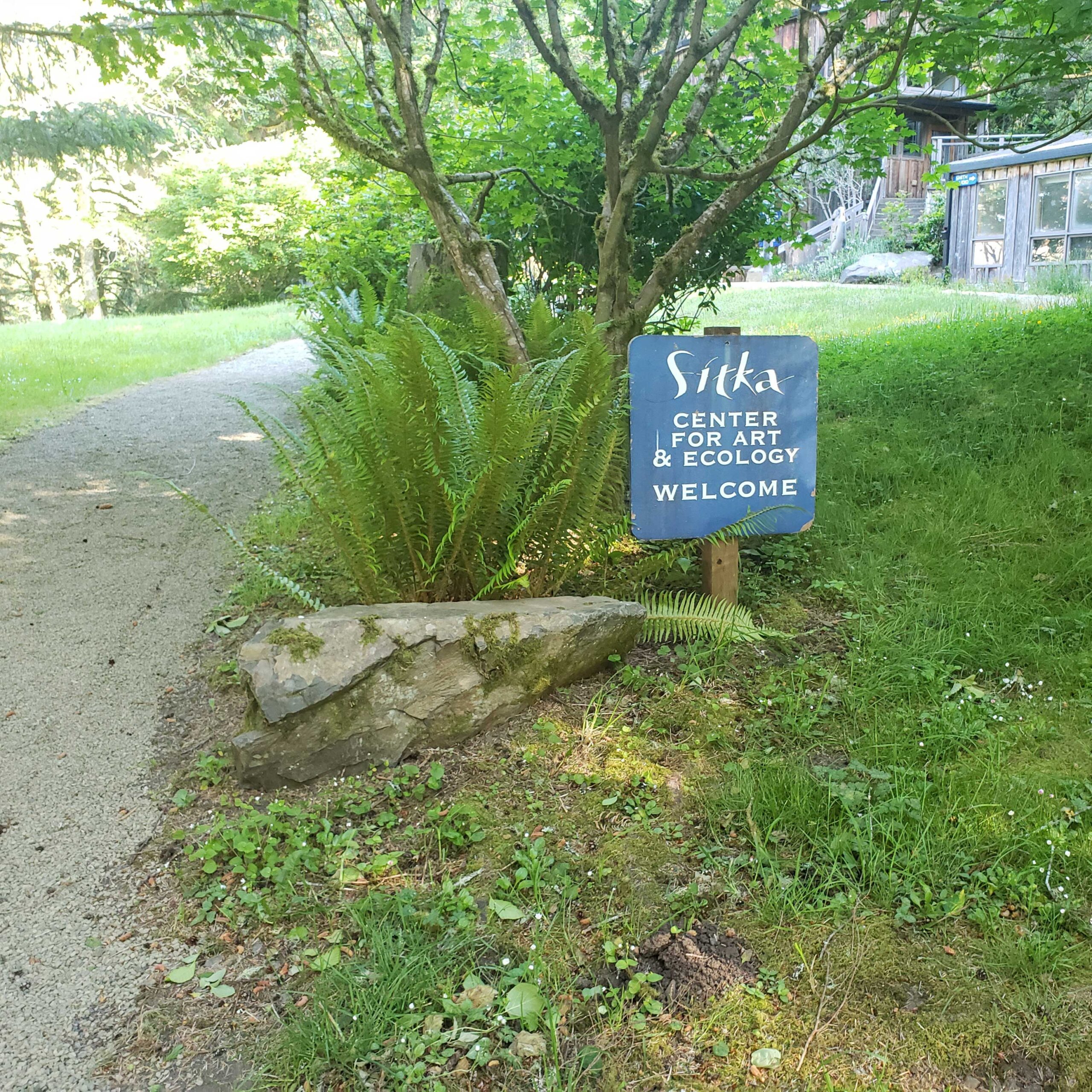 2024
So many possibilites… will let you know when I know.