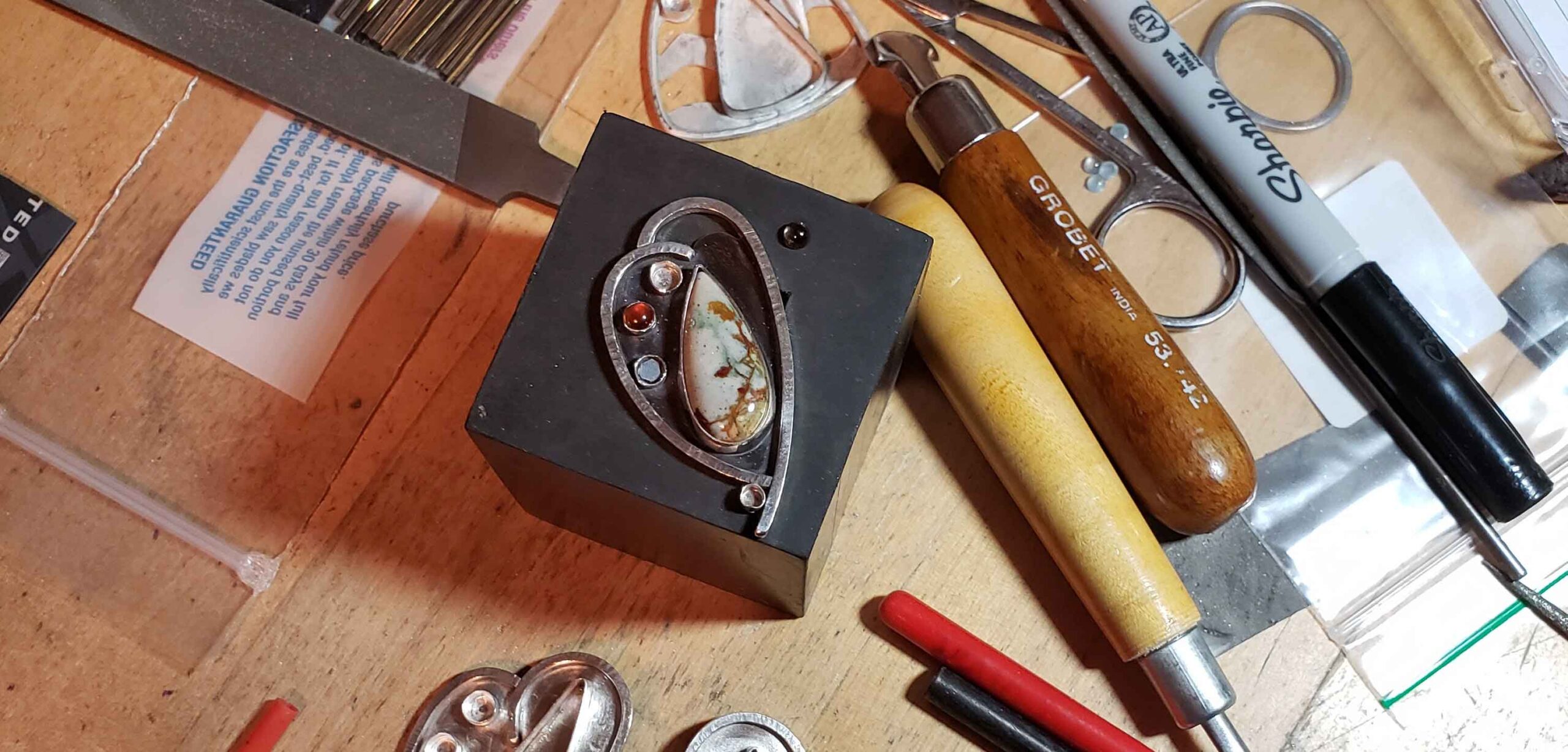 Traditional Metal Smithing Classes
We offer basic metal smithing classes through more advanced techniques including stone setting.
In the basic classes, learn the properties of metals, the right tools for the job, which metals are best for which types of projects and so much more.
As you progress, keep adding new skills that can be incorporated into your work.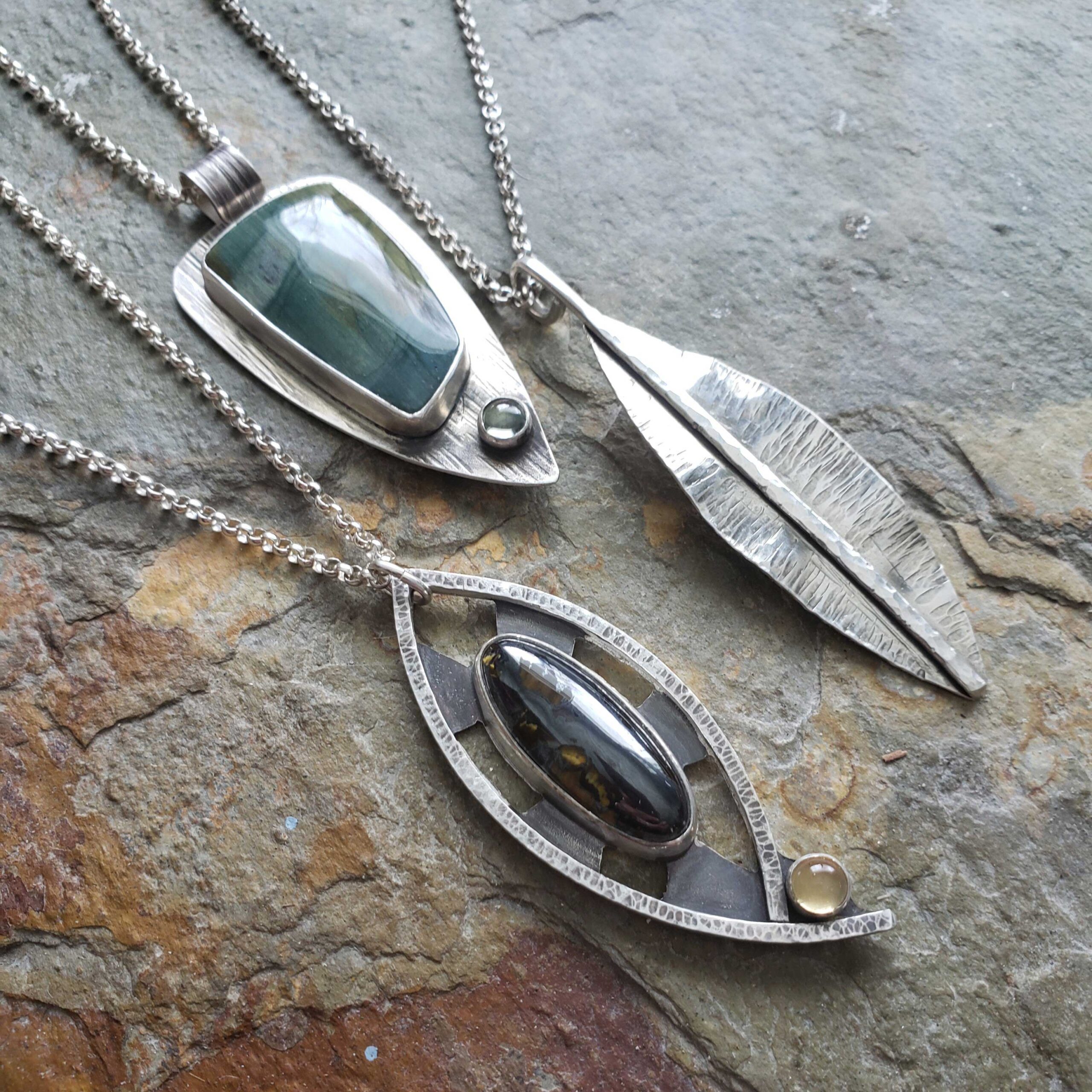 Precious Metal Clay
We offer metal clay classes to help you navigate the different types of clay and what type of projects they are good for, and learn the basics of how to work effectively with the clay. We also teach advanced techniques, including methods to combine with metal smithing and traditional stones setting techniques.
We also off the Camp PMC Course 101, see below.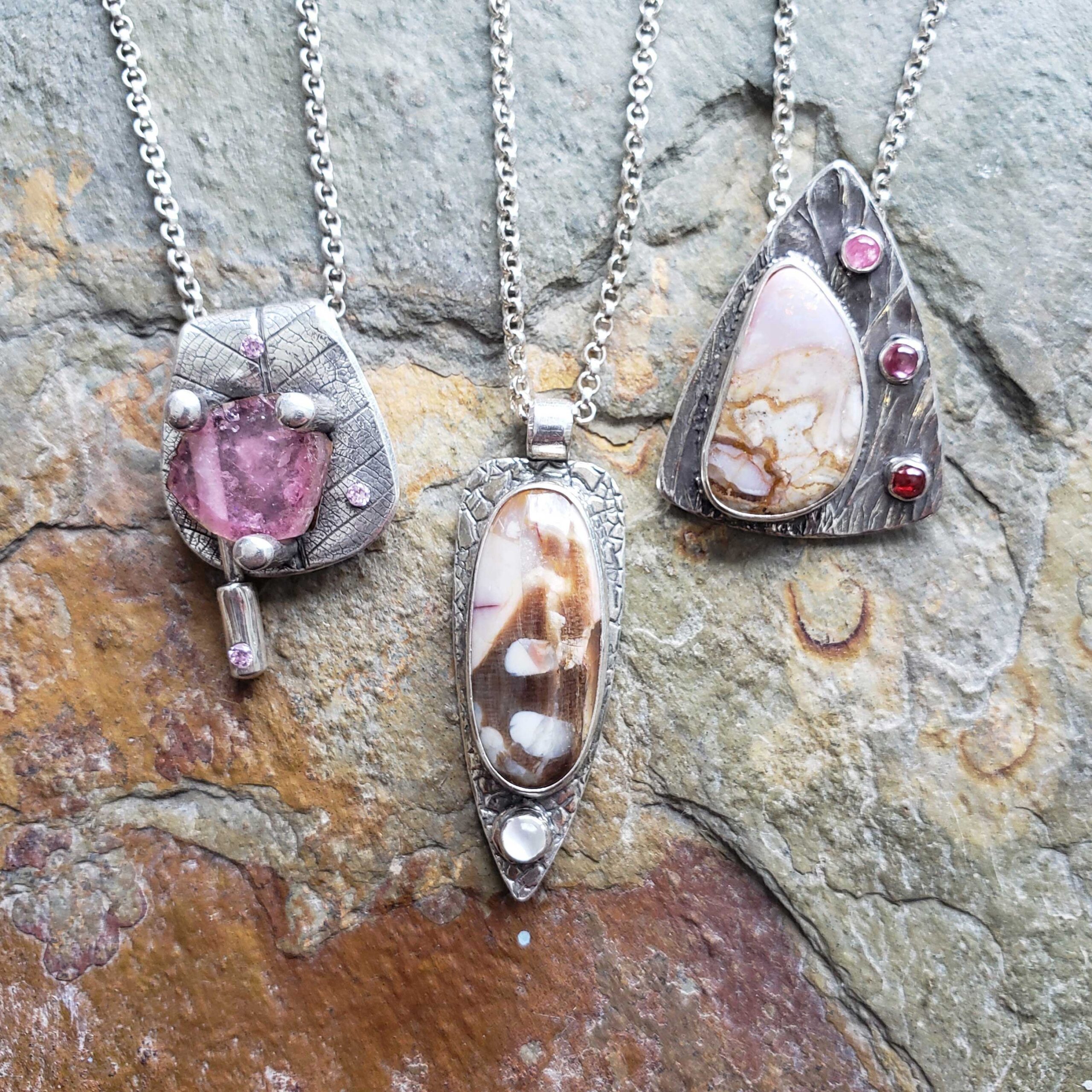 Camp PMC Course 101
Camp PMC Certification Program is a personal learning experience designed with separate deveopmemnt paths for metal clay artisans and metal clay instructors. Camp PMC Course 101 is the foundation for this program, after which students can choose to advance their metal clay skills, become a PMC Instructor or both.
Five projects make up Course 101, and students completing the course will receive a 8% discount on PMC clays at Clay revolution and Rio Grande Jewelry Supply.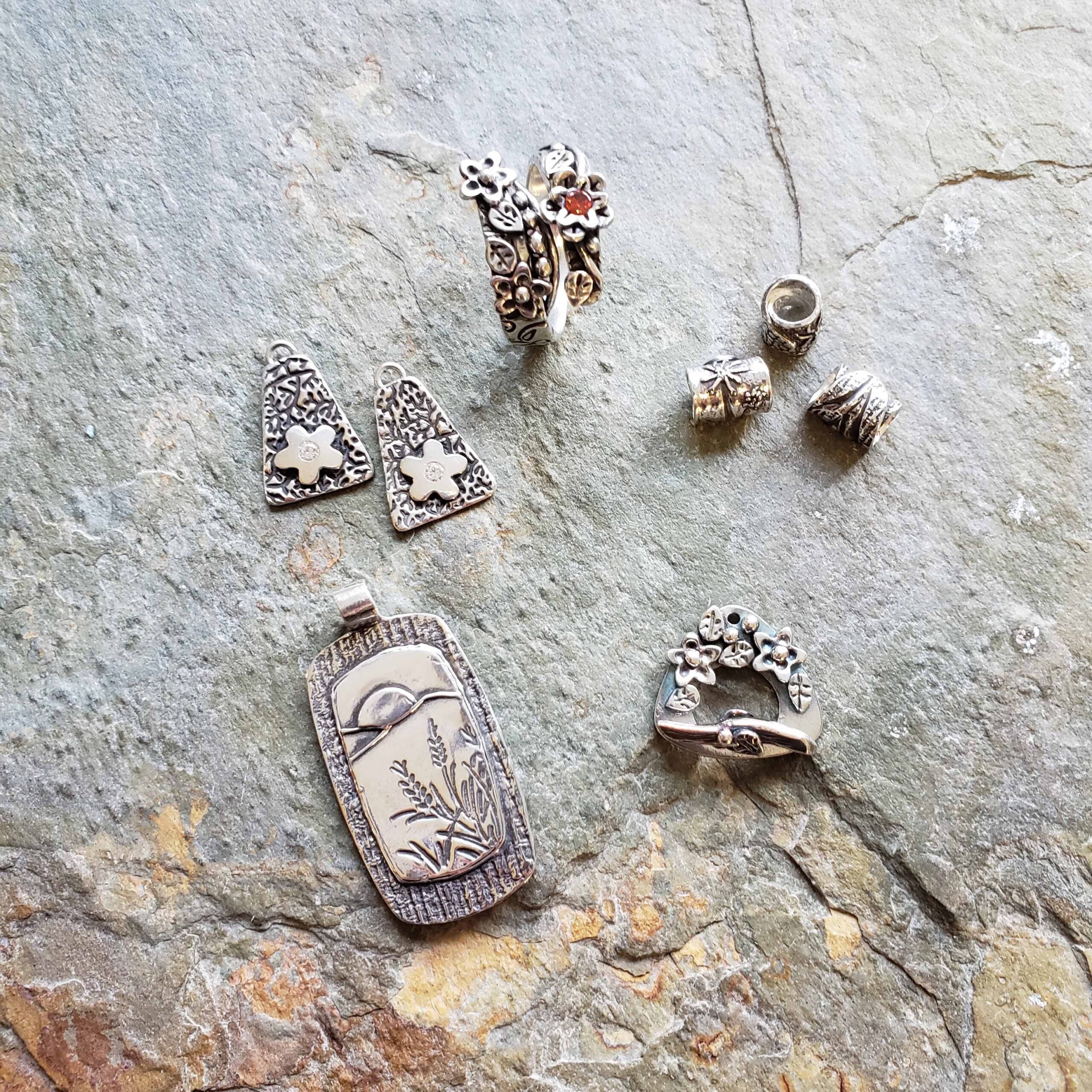 New News: The website for Dona Miller Studio is changing. I am integrating it back in with my main site rather than having to manage a second site. So give us a few days to get it moved and set up and hopefully we will get more info on here for you now that I only have manage one site… yeah, okay, I really am going to try to carve out more time to keep this up to date along with the studio facebook and IG pages. 
And we continue on… Everyone is getting impacted from the cronovirus. Some more than others. Our in person classes have been cancelled through mid-June and maybe beyond. Right now we are building out some online courses and tutorials for you. We will keep reevaluating as more information comes out and restrictions are created or removed. Stay healthy and safe. And as always if you have questions or suggestions let me know.
We have moved! Our studio home base is now in Joseph, Oregon, but I will still be teaching in Montana, check the schedule for upcoming classes.
You can keep up with what is going on by linking with us in Facebook or Instagram. Or by signing up for Student News below.
As always if you have questions, please let me know. You can use the contact form below or email me at studio @ donamiller.com (take out the spaces).
Contact me about classes at studio @ donamiller.com (take out the spaces) or use the form below.