Welcome to Dona Miller Studio
all about creating jewelry
Classes in: Traditional Metal Smithing, Modern Metal Clay and Jewelry Business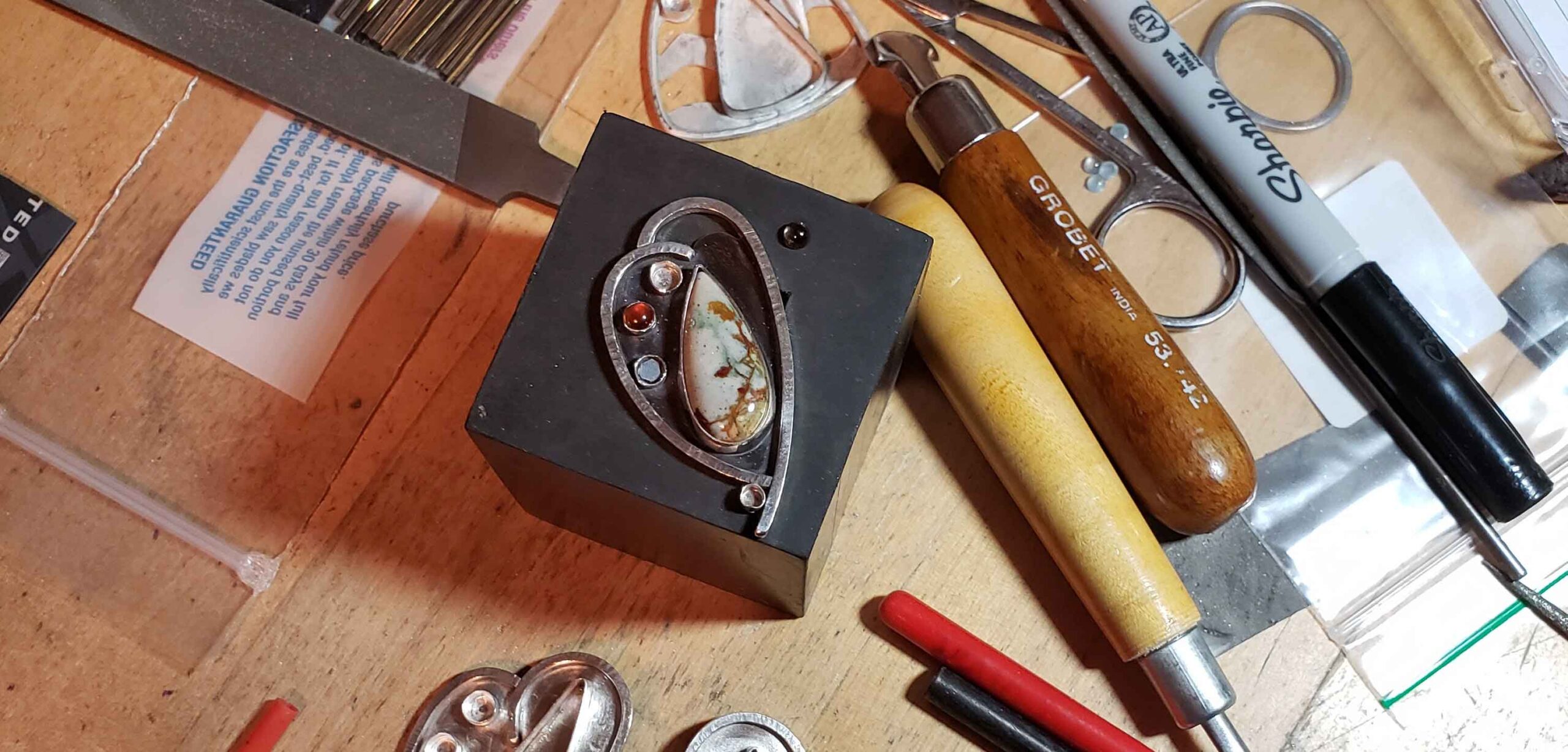 Traditional Metal Smithing Classes
We offer basic metal smithing classes through more advanced techniques including stone setting.
In the basic classes, learn the properties of metals, the right tools for the job, which metals are best for which types of projects and so much more.
As you progress, keep adding new skills that can be incorporated into your work.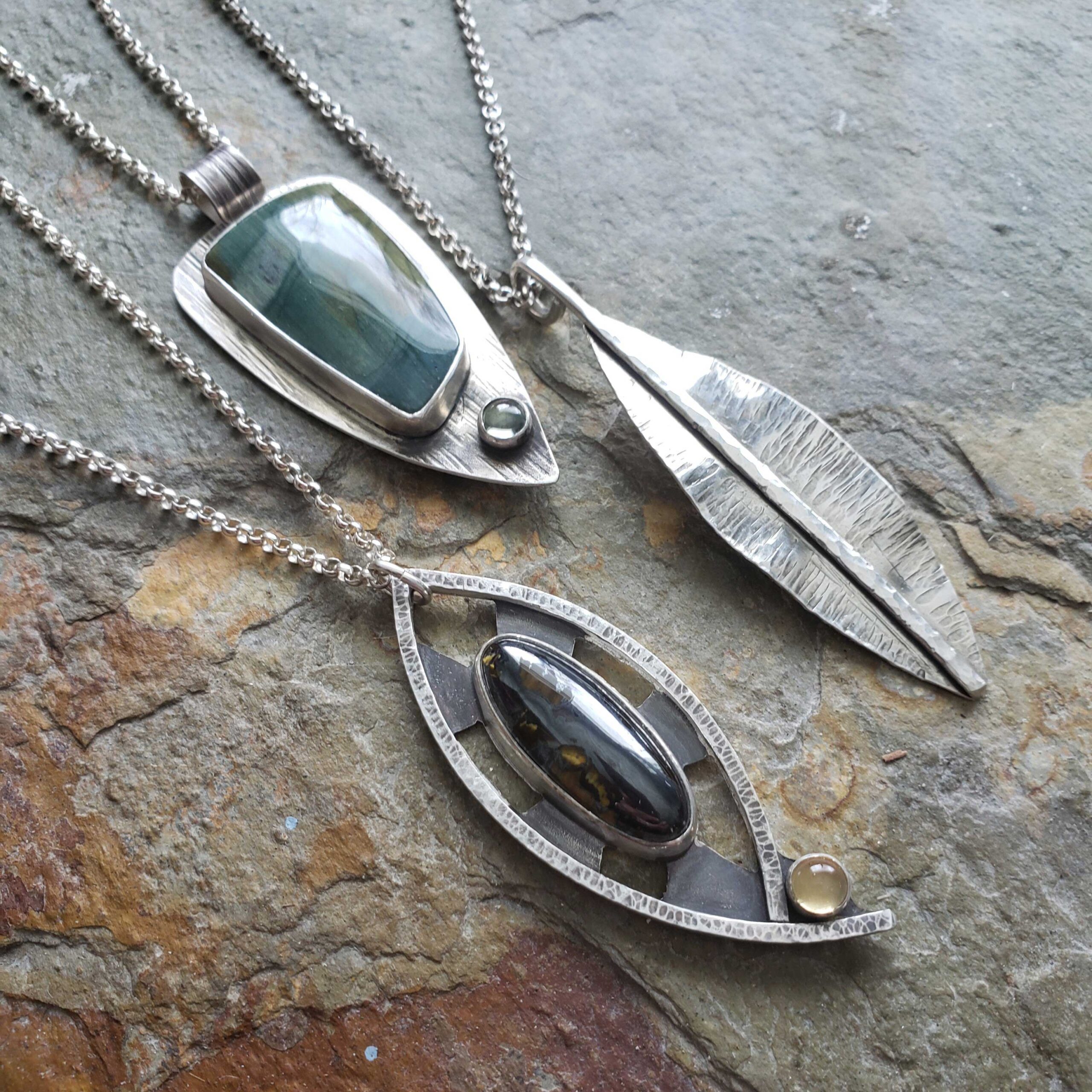 Precious Metal Clay
We offer metal clay classes to help you navigate the different types of clay and what type of projects they are good for, and learn the basics of how to work effectively with the clay. We also teach advanced techniques, including methods to combine with metal smithing and traditional stones setting techniques.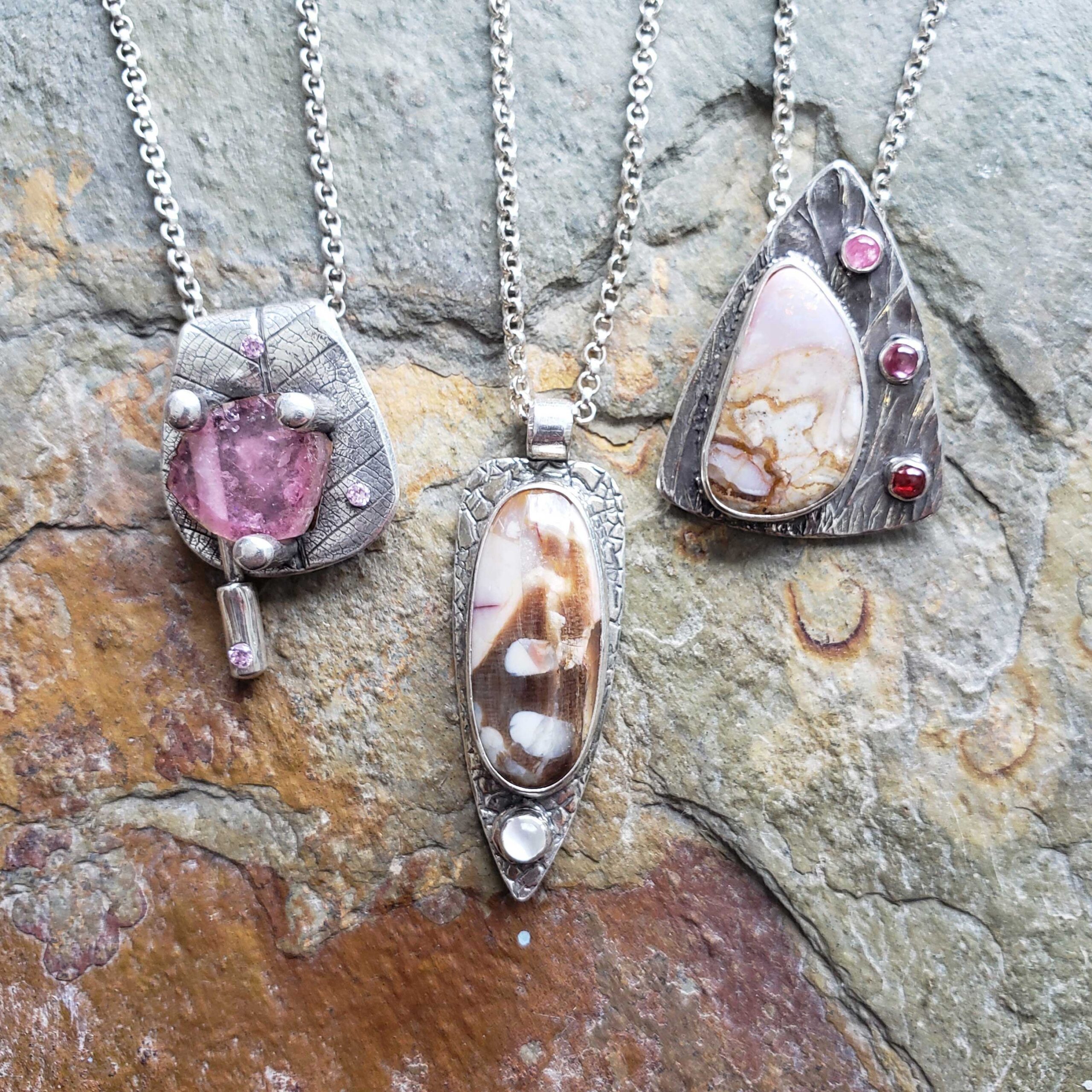 New News:
Even though we are now located in beautiful Joseph, Oregon, I am still teaching class in Missoula at both The Lifelong Learning Center and a private studio. If there is a class you are interested in taking in Missoula, let me know.
And we continue on…
I am continuing to teach classes at my new studio in Joseph, OR, as well as I have been teaching small classes at the Josephy Center. If you are intetested in private classes let me know and we can work up a program customized for you.
Connecting!
As always if you have questions, please let me know. You can use the contact form below or email me at studio @ donamiller.com (take out the spaces).
Contact me about classes at studio @ donamiller.com (take out the spaces) or use the form below.