For August we had a Mini-Madness Show in Artistic Souls Gallery. It was great fun creating small pieces for the show. In some ways they are actually harder as you have to work in small tight spaces. The hardest part was finding great focal stones that were small enough for these pieces. Hope you enjoy them.
You can see some of my latest work in my shop.
If you want to see all the amazing artists and artwork that is being presented through the gallery, go to facebook.com/groups/artisticsoulsgallery.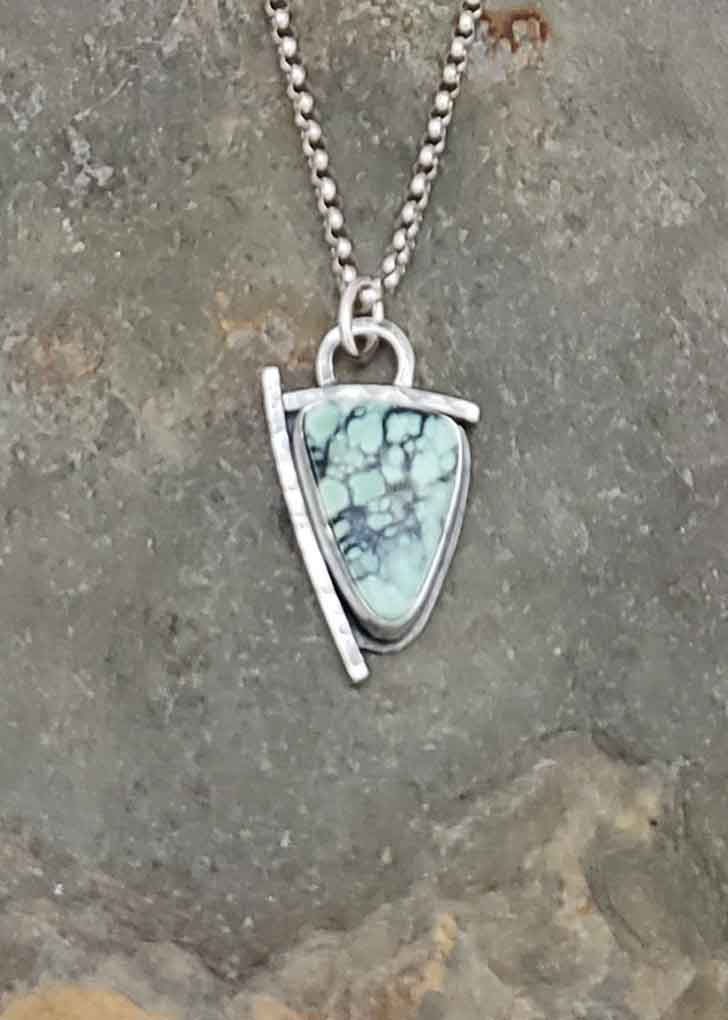 Tide Pool – SOLD
This stone is generally called New Lander Turquoise, however, it is really a Chalcosiderite which is a rare sister stone to Turquoise. Instead of having the mineral aluminum that Turquoise has, Chalcosiderite has iron as part of its make up.
The coloration of this stone reminds me of looking into water. Like water, it is easy to get lost in its depths.
New Lander is known to aid in intuitive divination, and encourages focused, heartfelt intention.
$275
Goddess Earrings – SOLD
These earrings make a statement. Rhodolite Garnet is a perfect stone for a goddess, as it brings inspiration and emotional healing. Onyx is known for transforming negative energy. The perfect combo for the goddess that resides in each of us.
$195
Let Petit – SOLD
Sometimes it is the small things that pack a real punch. This petite pendant does just that. It is small and bold enough to wear alone or to layer with other necklaces.
Chrysocolla Malachite combines the fluidity of water energy with the stability of Earth energy. It is known to bring serenity, tranquility and calming eneriges. A great all around stone to wear every day.
$240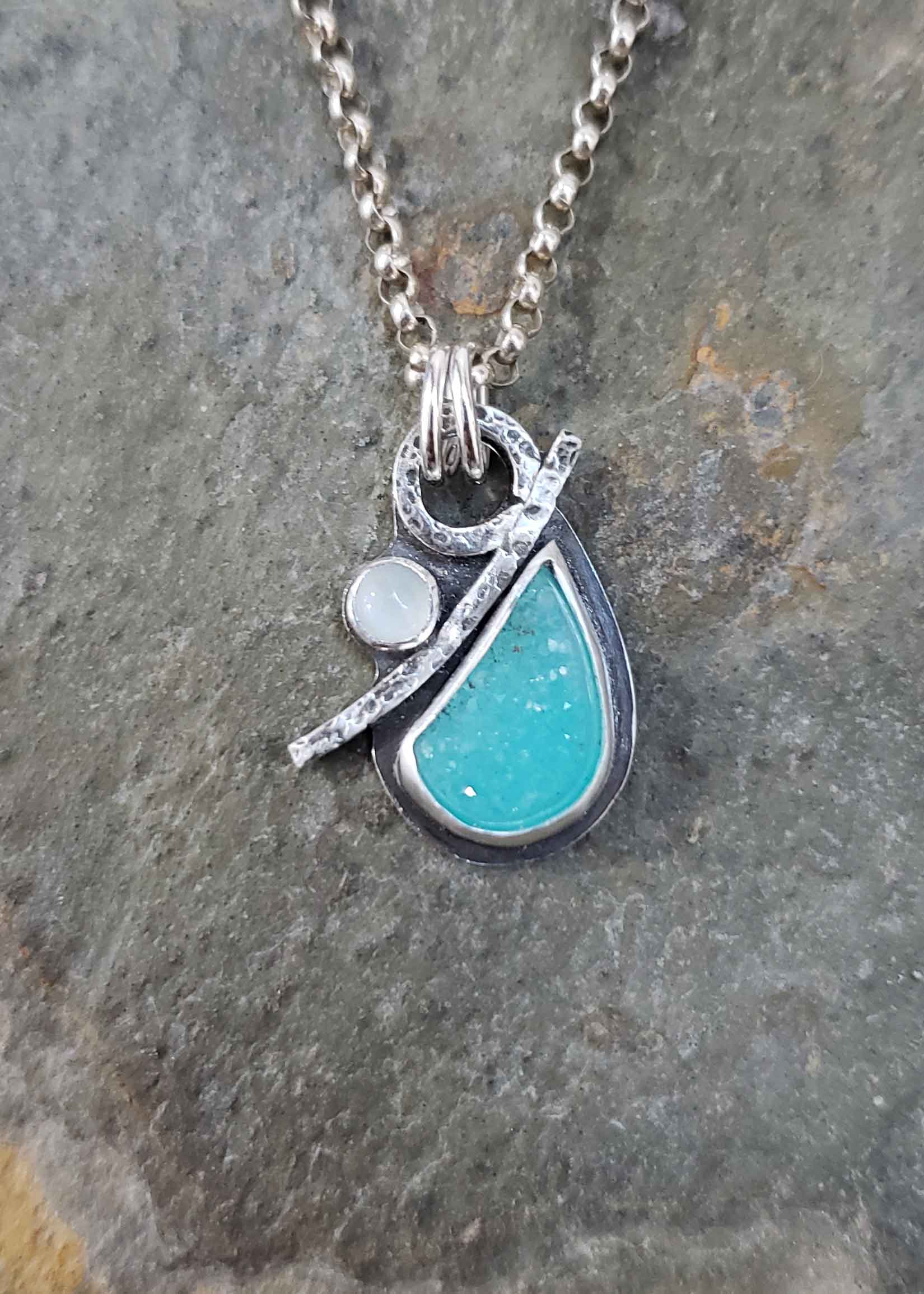 Blue Ice – SOLD
This pendant is bold in a petite package. And did I mention sparkle?
This druzy reminds me of glaciers. The crazy blue that is created by the intense pressure the ice goes through. And the sparking crystals that sound like glass as the ice crystals fall against each other as they fall into the water.
This druzy is natural Gem Silica, it's sparkle is from the crystals created by Mother Earth. Gem Silica is considered an extremely powerful communication stone that aids one in vocalizing what is in one's heart, mind and soul.
$325