Ramping up for the Holidays, even in this crazy 2020 year. Here are the pieces from the November Artisan Souls Gallery show.
You can see some of my latest work in my shop.
If you want to see all the amazing artists and artwork that is being presented through the gallery, go to facebook.com/groups/artisticsoulsgallery.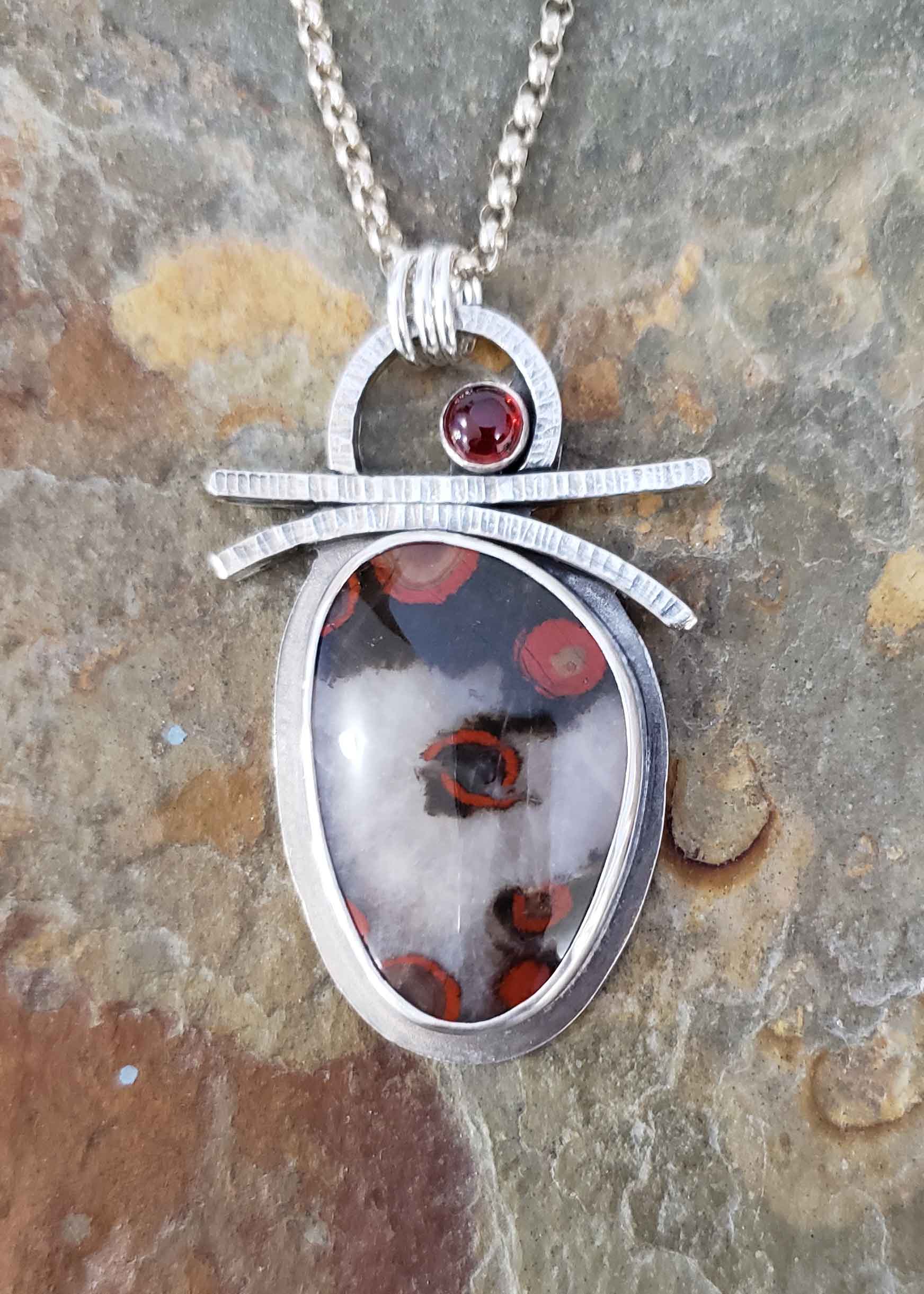 Behind the Noise – SOLD
Ever wish to be able to see the beauty behind all the noise of our world? I spent time up on Ellesmere Island. When I landed it looked so stark, nothing grows higher than a few inches. But suddenly after a day or so I started seeing all the color and beauty that was everywhere. That is how I wish we could all see the world, always.
Poppy Jasper is a grounding stone and known for bringing joy, relaxation and wholeness. The pendant is approximately 1 7/8 x 1 1/4".
$340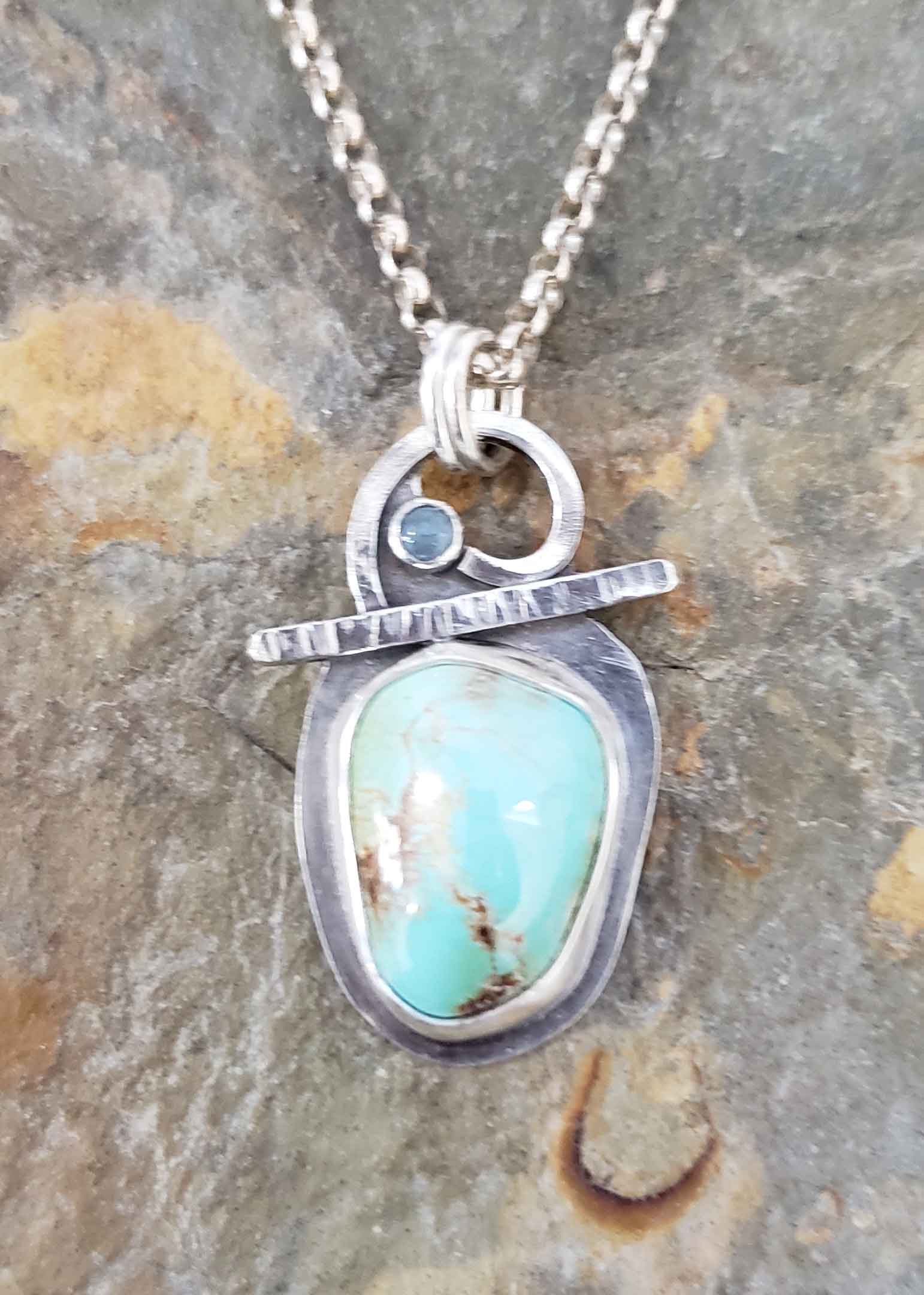 Turquoise Goddess Amulet  – SOLD
It is easy for each of us to forget how important we are. This goddess amulet is her to help you remember. Turquoise represents wisdom, tranquility, and hope. Aquamarine has been added as an accent for courage. Who doesn't need a bit more of that in their life? My wish is that you remember that you are a goddess.
This petite pendant is approximately 1 ¼" x ¾".
$215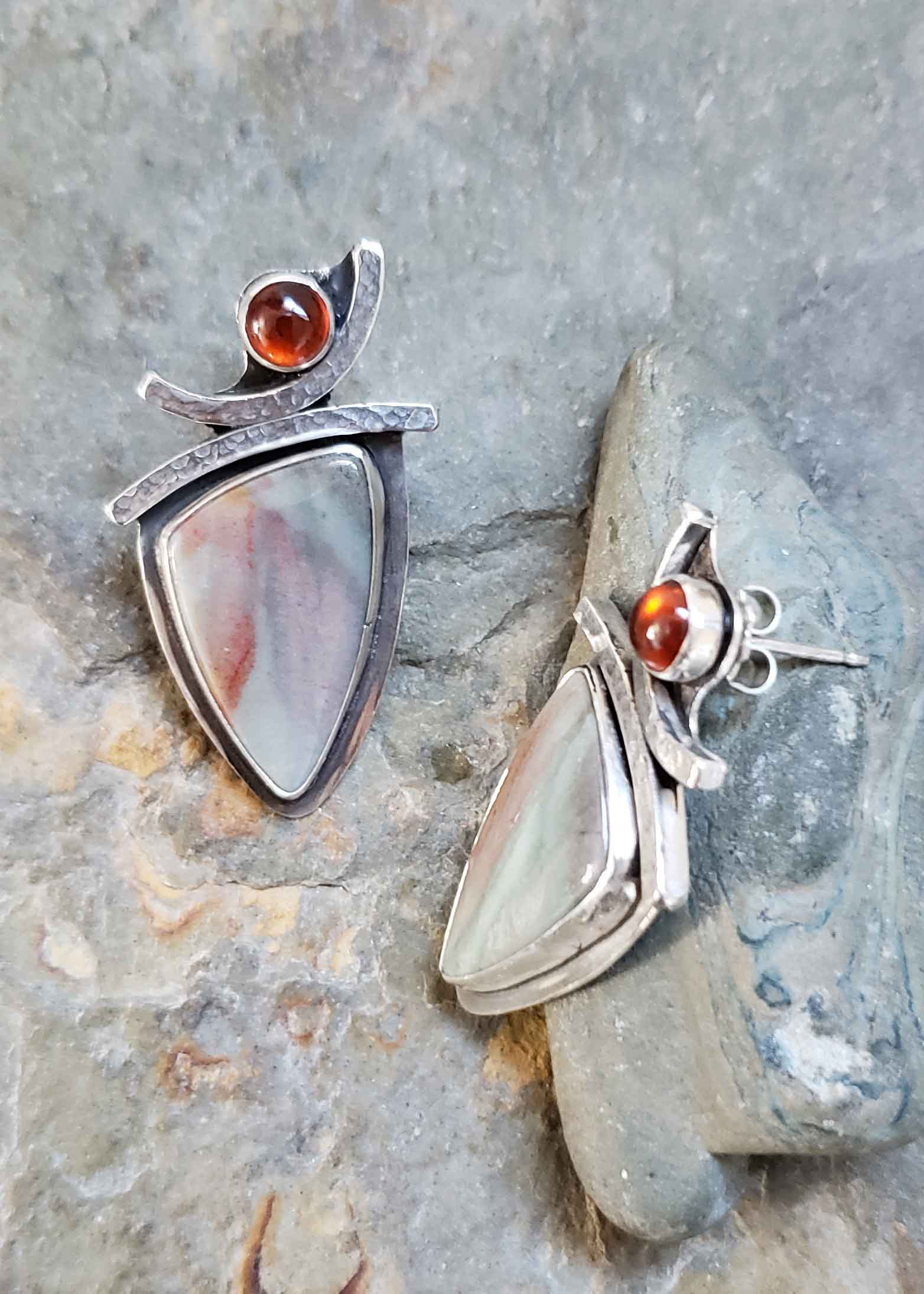 Be Bold – SOLD
Sometimes you just want your earrings to make a bold statement for you. Maybe it's about wishing for more confidence. Feeling a bit off, heading into a meeting, or that big social engagement, let these earrings lead the way.
Lahontonite Jasper is sourced outside of Reno, Nevada. Jasper is a grounding stone known for bringing stability and balance. Hessonite Garnet also goes by "cinnamon stone" and is known for repelling negative energies.
$245